"when i met you and you met me it was still september and we were strange and..."
– from "memory of water," by REINA MARÍA RODRÍGUEZ
How to Be a Contemporary Writer →
roxanegay: 1. Read diversely. 2. Write. 3. See items 1 and 2. 4. Accept that there is no one way to make it as a writer and that the definition of making it is fluid and tiered. 5. Accept that sometimes literary success is political and/or about who you know and that's not likely to change. Yes,…
"I speak because I am shattered."
– "The Red Poppy" by Louise Glück (via the-final-sentence)
"The procedure for reclaiming your true nature and finding your way in the wild..."
– Martha Beck, Finding Your Way in a Wild New World
"Now Linky is telling me, "I feel something happening in the world, and I..."
– Martha Beck, Finding Your Way in a Wild New World
"When you plant lettuce, if it does not grow well, you don't blame the..."
– Thich Nhat Hanh
"The true novelist, poet, musician, or artist is really a discoverer. Ideas — the..."
– Rosamund E. M. Harding, An Anatomy of Inspiration
"Do not read, as children do, to amuse yourself, or like the ambitious, for the..."
– Gustave Flaubert
"I feel like my first job as a writer is to pay really strict attention out in..."
– Pam Houston, Writeliving Interview
"Our intention is to affirm this life, not to bring order out of chaos, nor to..."
– John Cage
"Any movement done with awareness is yoga. Any movement not done with awareness..."
– Devarshi
"Words are sacred. They deserve respect. If you get the right ones, in the right..."
– Tom Stoppard
"The one thing in the world, of value, is the active soul. This every man is..."
– Emerson, "The American Scholar"
"Cultivate the poet. The poet is the unacknowledged legislator of this universe..."
– Frank Lloyd Wright, 1957
"To have a firm persuasion in our work—to feel that what we do is right for..."
– Thomas Whyte, Crossing the Unknown Sea: Work as Pilgrimage of Identity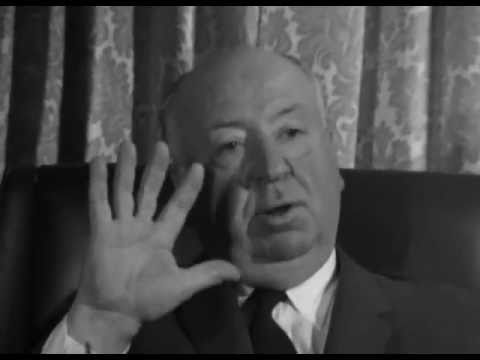 "I want to be famous in the way a pulley is famous, or a buttonhole, not..."
– "Famous" by Naomi Shihab Nye (via the-final-sentence)
"I suppose, as a poet, among my fears can be counted the deep-seated uneasiness..."
– Mary Ruefle, "On Fear"
"Equal rights"
shitmystudentswrite: In America we have "equal rights" so the Government says although women still get paid a lower salary than males, they still try.
"'A poem is a sword,' Saheera Sharif, Mirman Baheer's founder,..."
– "Why Afghan Women Risk Death to Write Poetry" by Eliza Griswold (Pulitzer Center on Crisis Reporting)
"In May's red ruse and smattered ravishings you one, you two, you three your..."
– Karen Volkman, "May"
"I was perplexed as to what the usefulness of any of the arts might be, with the..."
– Kurt Vonnegut, Wampeters, Foma & Granfalloons (via Rachel R.)
3 tags
"What had been there is gone now and lives in my heart . where, periodically,..."
– Phillis Levin, "End of April"
4 tags
Spring BY EDNA ST. VINCENT MILLAY To what purpose, April, do you return again? Beauty is not enough. You can no longer quiet me with the redness Of little leaves opening stickily. I know what I know. The sun is hot on my neck as I observe The spikes of the crocus. The smell of the earth is good. It is apparent that there is no death. But what does that signify? Not only under ground are the...
Raining cats and cats
shitmystudentswrite: later the hurricane was downgraded to a cat orgy 3.
ADRIENNE RICH
poetrysince1912: If this were a map it would be the map of the last age of her life, not a map of choices but a map of variations on the one great choice. It would be the map by which she could see the end of touristic choices, of distances blued and purpled by romance, by which she would recognize that poetry isn't a revolution but a way of knowing why it must come. —Poetry, October 1987 Poet...
"It will not be simple, it will not take long It will take little time, it will..."
– "Final Notions" by Adrienne Rich, who passed away this afternoon at the age of 82. (via millionsmillions)
W. W. Norton: Do you have readers who come up to... →
wwnorton: Adrienne Rich: Yes, I do, and I usually say to them—which I also believe to be true—"You were changing your life and you read my book or you read that poem at a point where you could use it, and I'm really glad, but you were changing your life." Somehow when we are in the process of making…
4 tags
"Someone is writing a poem. Words are being set down in a force field. It's as if..."
– Adrienne Rich, "Someone is Writing a Poem" I read these words and all I can say is, Fuck. This makes me want to write poetry.
3 tags
"The reading of a poem, a poetry reading, is not a spectacle, nor can it be..."
– Adrienne Rich, "Someone is Writing a Poem"
1 tag
"You must stay drunk on writing so reality cannot destroy you."
– Ray Bradbury
"Angel and Muse approach from without; the Angel sheds light and the Muse gives..."
– Frederico Garcia Lorca, "The Duende: Theory and Divertissement"
"I would like to beg you, dear Sir, as well as I can, to have patience with..."
– Rainer Maria Rilke, Letters to a Young Poet
"Make this Affirmation today: "I now affirm that my life and struggles are..."
– Type Five EnneaThoughtsm for December 23rd, The Enneagram Institute
"Everyone has his own specific vocation or mission in life; everyone must carry..."
– Viktor E. Frankl
"focus on yes, on the woman's eyelids caress not silence not word focus..."
– Nicole Brossard, "Smooth Horizon of the Verb Love"
"Cultivate the habit of being grateful for every good thing that comes to you,..."
– Emerson
"All men should strive to learn before they die what they are running from, and..."
– James Thurber
5 tags
"It was good for my heart: there my feelings were ash-gray, the sky tin-gray,..."
– "Leaves Fell," Juhan Liiv
2 tags
"Reflect on the ways you inadvertently hurt people. You can be secretive and..."
– Today's Type 5 EnneaThought, The Enneagram Institute
5 tags
"Across the street the organist replaces his body with music"
– Cole Swenson, "Sightings"
5 tags
How and why great slices of air its birds and all . And the wine tasted good tasted round in the mouth while the water dripped from the broken pipe . Like a moon this coming around to . —Cole Swenson, from "Hills"